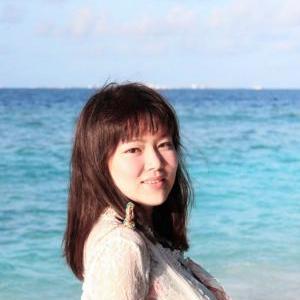 Miriam
2016-12-06 12:16:34 发表于 [
资料共享
]
  今天为大家准备了2016年9-12月雅思口语P3新题范文:历史景点,供同学们学习参考。2016年1、5、9月为雅思换题月。每一次更换的题目大概是淘汰30%到40%的旧题,并且补充相应数量的新题,大家在备考雅思口语的时候,一定要根据雅思口语话题的变化来变更自己的机经版本。希望以下内容可以为你的雅思口语考试提供帮助。
  1.In your culture, what kinds of people can be leaders?
  Well, generally Chinese people think a leader should be able to clarify direction through strategies and provide guidance for other people. So leaders must be individuals who establish and reinforce core behavioral values, select the talent and provide guidance for decision-making and on-going talent development.
  2.Has there been a change in the characteristics that leaders should have?
  Um...well,I think the historic view of the leader is one of command and control, where the leader takes a strong role in issuing directives and enforcing their execution. However, in todays fast-changing world, the leader should be more concerned with ensuring clarity around overall direction and finding ways to support key resources and teams in their pursuit of strategy.
  3.Many women are earning more money now, does it mean that they can be leaders?
  Well, women can definitely be leaders. In fact, they can be great leaders. In our world today, many successful women occupy high positions in a company or even in a government and it's not uncommon at all. Hilary Clinton, for instance, is even fairly likely to be president of the United States. My mom runs a small clothing company and there are over 100 people working for her. So, yeah, I don't think it's because women are earning more that they can be leaders. Men and women are the same and as long as you're capable, you can be a leader, regardless of your gender.
  4.Who makes decisions in your family?
  In my family, who shall make decisions relies on what the thing is. If it is just something trivial like buying household goods, my mom would deal with the trifles directly, with no need to ask opinions from my dad and me. But if it is something huge like purchasing a new apartment or a car, then we will have a very formal family meeting. We each express our views and finally we will take a vote and come to an agreement.
  5.Who is more important, the manager or the workers?
  Both of them are essential and indispensable. Without manager, a company is like a ship without a captain. The company will then lose the overall view of the market and it will get lost in the open ocean. In the same way, without employees, the company is like a ship without sailors. No matter how a superior knows the navigation direction, the company won't proceed towards the goal and it will be left behind and swept away by the waves.
  6.Is it good for a manager to ask workers for advice when he/she makes decisions?
  Why? Whats the advantage of it?Definitely, it is beneficial for a director to ask advice from employees before he or she makes decisions. First and foremost, it is the employees who fulfill a task every day. When a manager comes up with a new idea, it is very likely that parts of the idea might be utopian and infeasible. To engage workers allows a superior to look at a potential project in a more down-to-earth way before huge investments are made.
【重大福利,扫码立得!】
点击关注,每天听一个睡前英语故事,孩子进步很大
由
Miriam
2021-09-20 10:53:27 重新编辑