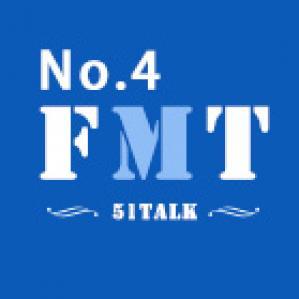 FMT-
Bob
2016-03-22 19:20:21 发表于 [
实用英语
]
3月16日上午,十二届全国人大四次会议闭幕,之后,李克强总理在人民大会堂会见中外记者并回答记者提问。
Chinese Premier Li Keqiang gives a press conference at the Great Hall of the People in Beijing, capital of China, March 16, 2016.
the financial sector
谈中国金融市场
The top priority of the financial sector is to support the development of real economy.
金融首要任务还是要支持实体经济的发展。
In regard to volatility in the financial market, we're determined to press ahead with the building of a multi-tiered capital market, and we can also used such a market-oriented format for equity swaps to help bring down the corporate leverage ratio.
不管市场发生怎样的波动,我们还是要坚定不移地发展多层次的资本市场,而且也可以通过市场化债转股的方式来逐步降低企业的杠杆率。
China's economic pressure
谈中国经济下行压力
It's impossible for me to side with you and agree that China is unable to meet the decided target.
你让我同意说中国经济完不成已经确定的主要经济目标,那是不可能的。
We are full of confidence in the long-term good prospects of the Chinese economy. As long as we stick to reform and opening up, China's economy will not see a hard landing.
我们对中国经济长期向好充满信心。我们坚信只要坚持改革开放,中国的经济就不会"硬着陆"。
pension insurance schemes
谈养老金发放
Here's the message of reassurance that is nationally speaking and in the long run there will absolutely be no problem for meeting pension payments by the Chinese government.
这里我想做个安民告示,从全面长期来看,中国政府对中国公民保证养老金发放是没有问题的。
Last year the surplus of our pension insurance schemes stood at 340 billion yuan and the accumulative balance was some 3.4 trillion yuan. Moreover, we still have the centralsocial security fund which is worth 1.6 trillion yuan as a strategic reserve that has not been touched and we can also use state-owned assets to replenish the social security fund.
我们去年养老保险收支节余3400多亿元,累计节余34000多亿元,我们还有全国的社会保障基金储备16000亿元没有动,同时还能够划拨国有资产来充实养老基金。
So, to ensure that the elderly will be provided for, cannot and will not be an empty promise.
所以可以肯定地说,老有所养不会、也绝不能是一句空话。
government reform
简政放权
We must make persistent efforts to forge head on this government reform and wherever there is an obstacle to this reform, the government must get right on it. The reform will cut government power but we are determined to keep doing it until our job is done, as that will deliver clear-cut benefits to our people even if the government has to make painful adjustments.
简政放权必须一以贯之,哪里遇到问题、碰到阻力就要设法去解决,这是削减部门利益的事情。我们就是要用减政府权力的"痛"来换得企业、群众办事的"爽"。
new economy
关于"新经济"
To develop the new economy will help us foster new economic drivers and move forward China's economic transformation.
发展"新经济"是要培育新动能,促进中国经济转型。
The concept of the new economy covers a wide range of areas and has many dimensions. It can be found in the primary, secondary and tertiary industries. It's not just about emerging forms of business and industries such as Internet plus, the Internet of things, cloud computing, and e-commerce.
"新经济"的覆盖面和内涵是很广泛的,它涉及一、二、三产业,不仅仅是指三产中的"互联网+"、物联网、云计算、电子商务等新兴产业和业态,
It can also be found in smart manufacturing, large-scale customer-made production in the industrial sector. It's also about the appropriately scaled-up operations in the primary industry, that is agriculture such as family farms and shareholding cooperatives.
也包括工业制造当中的智能制造、大规模的定制化生产等,还涉及到一产当中像有利于推进适度规模经营的家庭农场、股份合作制,农村一、二、三产融合发展等等。
national portability of medical insurance schemes
关于全国医保联网
The Chinese government is fully determined to achieve national portability of medical insurance schemes at a faster pace. This year we will basically achieve the direct settlement of such expenses at the provincial level, and we also plan to use two years of time to achieve the direct settlement of hospitalization expenses by retired elderly people in places away from their hometowns so as to remove this high concern on the minds of our people.
政府下决心要推进全国医保联网。要在今年基本解决省内就医异地直接结算的基础上,争取用两年时间,使老年人跨省异地住院费用能够直接结算,使合情合理的异地结算问题不再成为群众的痛点。
social security funds
关于五险一金缴存比例
We still have ample social security funds and local governments can be given great autonomy to make their own decisions of adjusting downward the contributions to the five major social insurance programs and housing provident fund in keeping with their local conditions. All in all the purpose of our effort is to lessen corporate burden and put more money in the pockets of our people.
社会保障基金是充裕的,在国家规定的统一框架下,可以给地方更多的自主权,让他们根据当地的实际情况,阶段性地、适当地下调"五险一金"的缴存比例是可以做的。总的是让企业多减轻一点负担,让职工多拿一点现金。
Sino-American business cooperation
中美经贸关系
Business cooperation between our two countries has always been mutually beneficial, something that I believe the US business people know best.
中美经贸关系的发展从来都是双赢的,这一点,美国的商人们心里最清楚。
As for the ongoing general election in the US, it has been lively and has caught the attention of many. No matter who get into the White House, the underlying trend of China-US ties will not change.
现在美国正在举行大选,很热闹,吸引眼球,但是不管花落谁家,最后谁当总统,我相信中美关系向前发展的大势不会改变。
The development of Hongkong
关于香港的发展
If next time you get asked about this question, I suggest that you can answer Hong Kong will maintain long-term stability and prosperity. The policy of the centralgovernment's policy of adhering to "one country, two systems", the Hong Kong people governing Hong Kong and a high degree of autonomy has not changed and will not change.
要是再有人问你香港怎么了,我建议你回答:香港会保持长期繁荣稳定。中央政府"一国两制"、港人治港、高度自治的方针没有也不会改变。
由
FMT -
Bob
2022-01-15 04:53:59 重新编辑