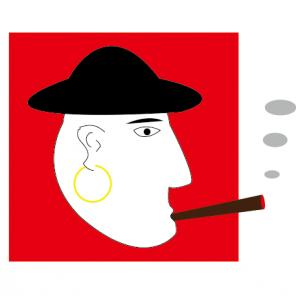 Angell
2014-09-02 21:07:31 发表于 [
实用英语
]
材料选自ituns排行榜第一的ESL,是提高英语口语,听力的首选材料,本节内容选自《美国介绍》,前几分钟是慢速英语,后面几分钟是常速,大家快学习一下吧。
4. What is an amendment?
Answer:
A change (to the Constitution)
An addition (to the Constitution)
Explanation:
The men who wrote the U.S. Constitution knew that their document was not perfect.
That is why they included ways to change or add laws to the Constitution in the
future. The fifth article (or section) of the Constitution says that Americans can
change the Constitution in two ways. The first way is to have another Constitutional
Convention, a big meeting where representatives from all of the states would gather
and decide on the changes, just like they did when the Constitution was written in
Philadelphia in 1787. This way, however, has never been used. There has never
been a second Constitutional Convention.
The second and more common way to change the Constitution has two steps. First,
Congress (the group of elected national representatives) passes (or approves) a
special law to change or add something to the Constitution. This change or addition
is called an amendment. Two-thirds (or 67%) of the members of Congress has to
vote in favor of (or say "yes" to approve) this amendment. Then the amendment
must be approved by three-fourths (or 75%) of the states. Getting two-thirds of
Congress and three-quarters of the states to agree is not an easy thing to do, and
that is why there are not very many amendments to the Constitution. The President
cannot create amendments and does not have the right (or power or ability) to veto,
or say no to, amendments. After three-fourths of the states approve the amendment
that has already been approved by Congress, the amendment officially becomes
part of the Constitution.
Many of the rights that Americans believe are extremely important in the United
States are actually not in the original Constitution of 1787. Instead they are in
amendments to the Constitution. Freedom of religion, the right to vote regardless of
someone's skin color or sex (being a man or woman), and who can be a citizen are
all described in different amendments to the Constitution.
Amendments can be repealed (or taken back) by passing other amendments. Only
one amendment has been repealed in the history of the United States. The
Eighteenth Amendment made it illegal (or against the law) to make or sell alcohol,
such as beer and wine. This amendment was called the Prohibition amendment,
because to prohibit means not to allow something, or to make something illegal.
The Eighteenth Amendment was approved in 1919. However, the Twenty-First
Amendment, passed in 1933, repealed the Eighteenth Amendment, so today
Americans can make and sell alcohol again.
由
Angell
2022-05-19 14:46:08 重新编辑