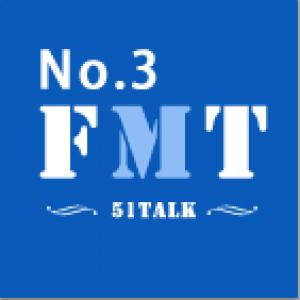 Daniel
2014-08-20 13:05:50 发表于 [
游戏/活动
]
点击音乐,看帖效果更佳
Karamay is discovered in China in 1955 after the liberation of the first major oil field. "Karamay" Department of Uighur "black oil" in the transliteration, named after a natural asphalt urban East Point hill - green oil mountain.
October 29, 1955, Karamay One oil well was found Karamay oil field. 5 State Council in 1958 approved the establishment of Karamay City, for the Xinjiang Uygur Autonomous Region municipalities.
After 30 years of hard work, the old desert wasteland, has been built as an exploration, drilling, oil, oil, oil refining, construction, transport, mechanical manufacturing, and other relatively complete industrial production base of oil and scientific research, education, health, business, trade, public utilities supporting the oil industry town basically.
Junggar Basin is located in northwestern Karamay edge located at longitude 84 ° 42 ', latitude 45 ° 36', the city area of 9,500 square kilometers. Karamay has 4 District 2 Township 1 Township.
In 1990 the city's population of 26 million people, accounting for 76.24% of them Han, Uygur, Kazak, Hui, Mongolian, Manchu, Xibe, Russia, more than 30 ethnic minorities accounted for 23.7%. Karamay have returned, their relatives, dependents more than 3,000 Hong Kong and Macao compatriots, who with more than 20 countries and regions overseas, the Chinese have extensive contacts. Karamay traffic is very convenient, within the three highways through the city highways, a regular shuttle bus access to major cities of Urumqi and the northern.
Tuesdays, Thursdays and Saturdays there are direct flights leading to Urumqi. With the development of oil fields and construction of the north by the urban development along the line A Dugong Road, and formed a five characteristics of a natural oil town of Jinlong town, three Pingchen, Baijiantan, Baikouquan, Urho , together with the southern end of the city "Fifth," the town, the town and Dushanzi Gongqing Karamay urban areas constitute a city as the center of town, a group of gold city. Karamay main tourist spots are black oil mountain, black oil Hill Park, Windy City, One wells.
Karamay carried out reform and opening up a wide range of foreign economic and technological cooperation, has a Rolls Royce, General Electric, Mitsubishi Heavy Industries, France, Schlumberger and other technical staff hundreds of foreign companies to come to technical services, In addition, Exxon, Shell, Mobil and other big oil companies more than 40 foreign countries to send personnel to visit.
由
Daniel
2022-01-23 18:14:18 重新编辑